Streets To Dojo : Youth Development
Our youth are a product of their environment.  The Omaha metro literally has hundreds of teens on probation or within the juvenile justice system at any given point. Mid-America's created MAMA Reporting Services as a 501c3 nonprofit organization focused on helping Omaha and metro area youth develop critical life skills and build a foundation for a positive transition to adulthood. The program is a Structured and Disciplined program designed to help troubled and at-risk youth through the study of martial arts, physical fitness, positive peer influence, and mentoring. 
To learn more about the program please go to: MAMA Reporting Services Our 2018 fundraising goal is $25,000 to ensure sustainability of the program and secure transportation across the metro to extend our reach.   We'd like to engage 50 metro youth by the end of the year.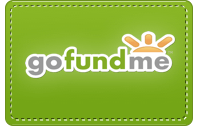 Click to Donate Now!