Wendler 5/3/1
Jim Wendler is known as much for his outspoken nature as he is his knowledge and expertise in the field of strength training and powerlifting. His statements often ruffle a lot of feathers, to which he makes no apology as his modus operandi is just because something makes you mad doesn't mean it is untrue. I'm sure some will find this shocking, but I like Jim Wendler. He cuts directly to the heart of issues and past people's excuses why they do not achieve their goals.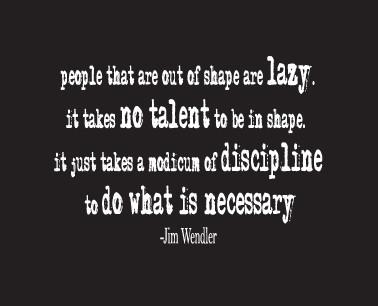 Jim Wendler is the creator of the 5/3/1 strength training system; he also played D1 football and happens to own a 1000lb squat! Much like myself, Wendler is big on setting goals. He too, is amazed at the disconnect that often exists between people's goals their level of commitment and effort understood as needed toward those goals. As Wendler puts it "too many people are sitting at the training buffet with hungry eyes and small stomachs."
Everyone wants progress fast. We want the prize now…yesterday…equating slow progress to ineffective training or flawed approach. In reality the issue is a lack of patience and commitment to the long game.
Wendler's world is the weight room where he says progress, no matter how small, is still progress. When a person complains while making small progress, that is simply misguided ego speaking, or as he puts it "a chump with a suck attitude." One of Wendler's primary principles is to start lighter than you think. In fact, he only permits very small increases in workload. Odd for a guy who's business is to lift as much weight as possible; odd only if you're playing the short game. Instead of thinking big, think small and keep your head down. The gains will come and when they do, they will be bigger.
Martial arts are very similar in this manner. Real progress takes time. We have goal boards on the walls in the gym. Each month those boards get erased with the intent for students to put a new goal up for that month. The board is as much for goals as it is an opportunity for the community to hold each other accountable and help one another. Amazingly, many students choose not to use them.
In recent years Wendler began coaching high school athletes. One would think his approach might soften when dealing with kids. Nope. In fact, they are arguably stricter as he advocates holding young athletes to an extremely high standard. Again, as he eloquently states, "You cannot, I repeat, cannot have loose and shitty standards."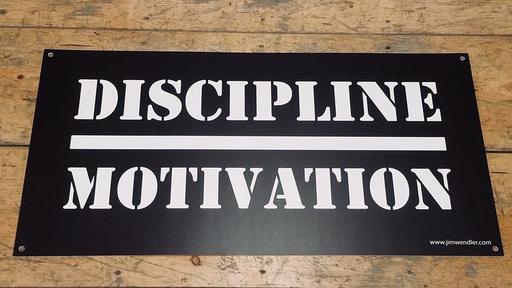 His standards? Here you go:
Always being on time
Always doing exactly what you are told
Always doing every single lift/rep/drill with 100% effort
Listening/learning not talking/gossiping
Understanding that everything is YOUR RESPONSIBILITY; something may not be your fault but it's still your responsibility to deal with it
Only once you grasp and practice the above can you expect (and hold) your teammates to the same level
I like these standards a lot. Looking back, I can find many examples when students who adhered to them achieved great things…and just as many when students stopped following this basic rule set and didn't get what they wanted. It's discipline, not enthusiasm or motivation, that gets you to the goal. Discipline to put in the time, put in the effort, persevere, and accept slow, methodical progress as just that…progress. Impatience feeds ego which convinces us to look for the quick fix rather than buckle down, rededicate, and grind.
Everyday Is Training Day – Reap What You Sow